Introducing Our 5th Annual
2022 State of Startups Report
An analysis of our projects from the past year and what they reveal about the current startup economy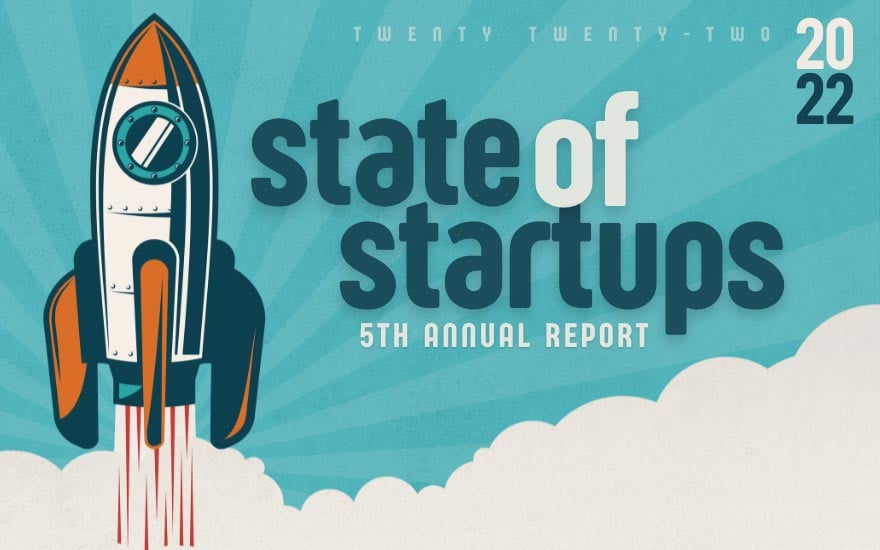 Every year, we examine our business plan projects to gain insights into the startup economy. Here's what we learned in 2021.


Get the Full Report
View Previous Editions
Despite the ongoing Covid-19 pandemic, 2021 was a banner year for startups, a welcome respite after a sluggish 2020. The entrepreneurial spirit was stronger than ever, as new business registrations hit an all-time high of 5.4 million, an 23% increase over 2020.
That level of innovation was reflected in Masterplans projects last year, which increased by 20% over the total number of projects created in 2020.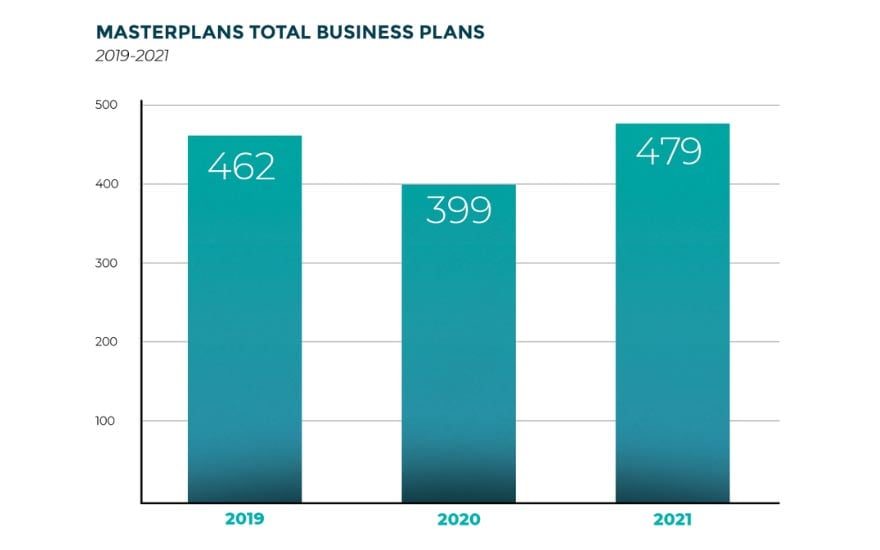 Funding Type
Another area to measure the startup ecosystem's vitality in 2021 is to look at business funding. The flagship SBA lending program, the SBA 7(a) loan, totaled $36.5 billion in 2021, up from $23 billion in 2020. Meanwhile, venture capital funding increased to nearly $330 billion in total investment, with angel and seed investment increasing by a whopping 70% year over year.
Eighty percent of Masterplans clients used their business plans for seeking funding, with over 2/3 of those seeking bank lending: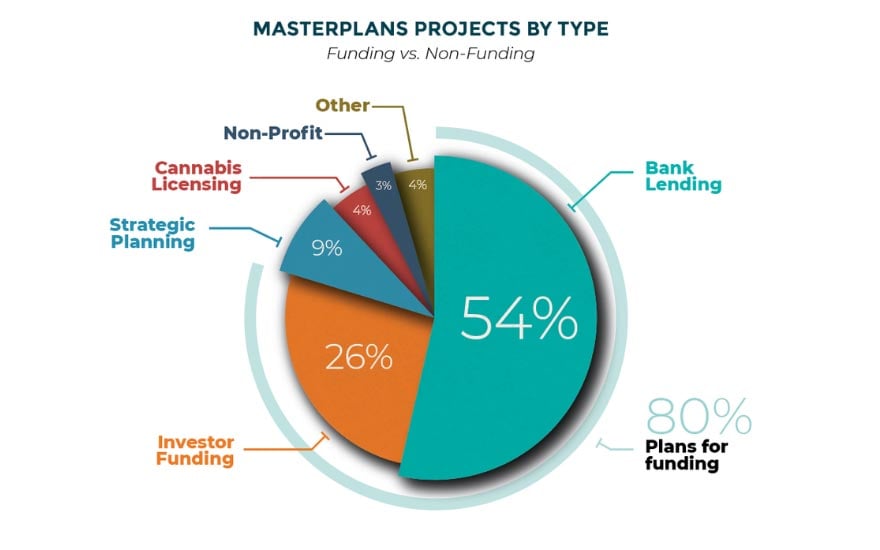 Strategic planning, not-for-profits, and cannabis licenses were among the other uses for our business plans.


Trending Industries
Speaking of cannabis, the industry reclaimed a position near the top of our industries in 2021, after slipping in 2020. Other top industries included restaurants, healthcare, and retail & consumer goods.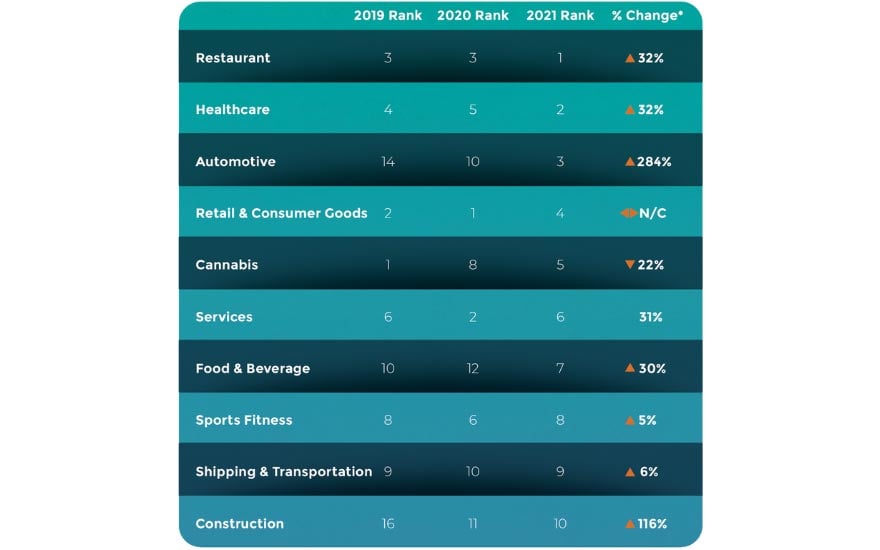 Demographics
Women-owned businesses accounted for 24% of our projects in 2021, a slight decrease. Minority-owned businesses increased slightly over 2020, accounting for 41% of our total projects. Veteran-owned businesses decreased from 12% to 9%.
Want to read more?
The entire report is available online for free. Just click below for access.


Get the Full Report
Supporting your growth every step of the way
Our development teams are only a phone call away, so you can focus on leading your organization without limits.

An award-winning firm. Loved by clients.
Based on 18,000+ client plans created
Deliver your best with Masterplans.com
Free 30 Minute Consultation