AMP (Athlete Management Program)

Jim Chiasson, Founder
Anyone can think of a great idea. But sometimes you need a little help to make it a reality. Just ask entrepreneur Jim Chiasson.
For years, the Vermont manufacturing veteran pursued his true passion on the side: technology. When his daughters started skiing competitively, he realized keeping tabs on athletes' health and performance was no easy task. Coaches told him they had stacks of binders and Excel spreadsheets full of athlete data, but no easy way to organize it. Chiasson knew his years of tinkering with software could help, and an idea was born: the Athlete Management Program (AMP).
"Work with Masterplans. It's a no-brainer."

Chiasson created the AMP platform to easily display hundreds of athletes' eating, sleeping, and training habits. The software automatically flagged potential health issues, making it easy for coaches to see if an athlete was on the downturn--and prevent injuries. But Chiasson could only do so much while self-funding. He needed investors, and that meant he needed a business plan.

"Not everyone can write a business plan," he says. "I worked with Masterplans to develop a business plan that described what we were trying to do, both short-term and long-term. That's one of the boxes that has to be checked off, whether it's a VC firm or an angel investor. It really helps with credibility. If you have an MBA, great. But if you don't or if you're on a tight timeframe, why not engage Masterplans to help you through that process? It's being wise about your time, energy, and money."
Thanks to the business plan, AMP raised a million dollars from an outside investor and is used by sports teams around the world. And Chiasson has returned to Masterplans for help with his next venture. "It took a couple years to refine the business plan, but based on that and our pitch deck, we've had some very good results with potential investors," he says. "It's always a good investment to work with Masterplans. It's a no-brainer."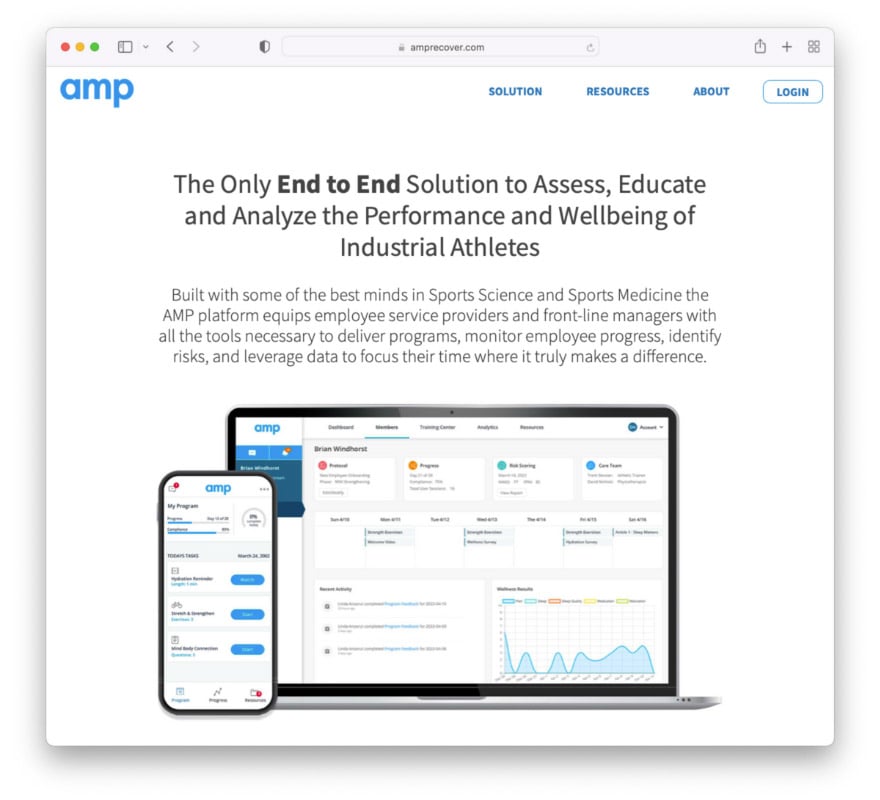 Supporting your growth every step of the way
Our development teams are only a phone call away, so you can focus on leading your organization without limits.

An award-winning firm. Loved by clients.
Based on 18,000+ client plans created