Diversified Land Management
Peter Schellinger, Owner/Operator
Where some only see brambles and overgrown vegetation, Peter Schellinger saw opportunity. After purchasing a new property, Peter was trying to figure out a sustainable way to make his land more attractive. That's when he learned about forest mulching, a method of land clearing that uses a machine to simultaneously cut, grind, and mulch vegetation.
Living in rural Virginia, he saw a clear-cut need (pun intended, unfortunately) for forestry mulching on farms, wineries, and large properties. And thus, Diversified Land Management, LLC, was born.
Forestry mulchers are large, specialized pieces of equipment that don't come cheap. He needed a loan to purchase the right equipment, and for that, he knew he'd need a good business plan.
So Peter signed up with a mentor at his local SCORE chapter and got to work. "I would say that from the first time I made contact with SCORE, I wrote at least 5 drafts and the mentor kept sending it back."
It was time to find expert help. He looked at several companies, but Masterplans stuck out to him. "I didn't want a cookie-cutter business plan. I wanted personalized service."
And by partnering with Masterplans, that's exactly what he got. "It was obvious that everyone who worked on it put in a lot of effort and took pride in what they did with the business plan," he said. "I was just blown away with it. It was so professional."
"When I showed the lender, he was impressed that I had such a great plan already put together," Peter added. "It read so fluidly. Every page led into the next, and it was easy for the bank to find the information they needed."
Despite applying in the midst of the Covid-19 pandemic, Peter had his loan request accepted in January 2021; he ordered his machine, launched his website (www.diversifiedlm.com), and Diversified Land Management was opened for business.
Now that he's up and running, he has but one regret. "I wish I would have started the process a lot sooner than I did. I've always wanted to start my own business, but I kept putting it off because I thought that it would be a daunting task. It wasn't as difficult as I expected it to be."
We're happy we could help make it easier, Peter!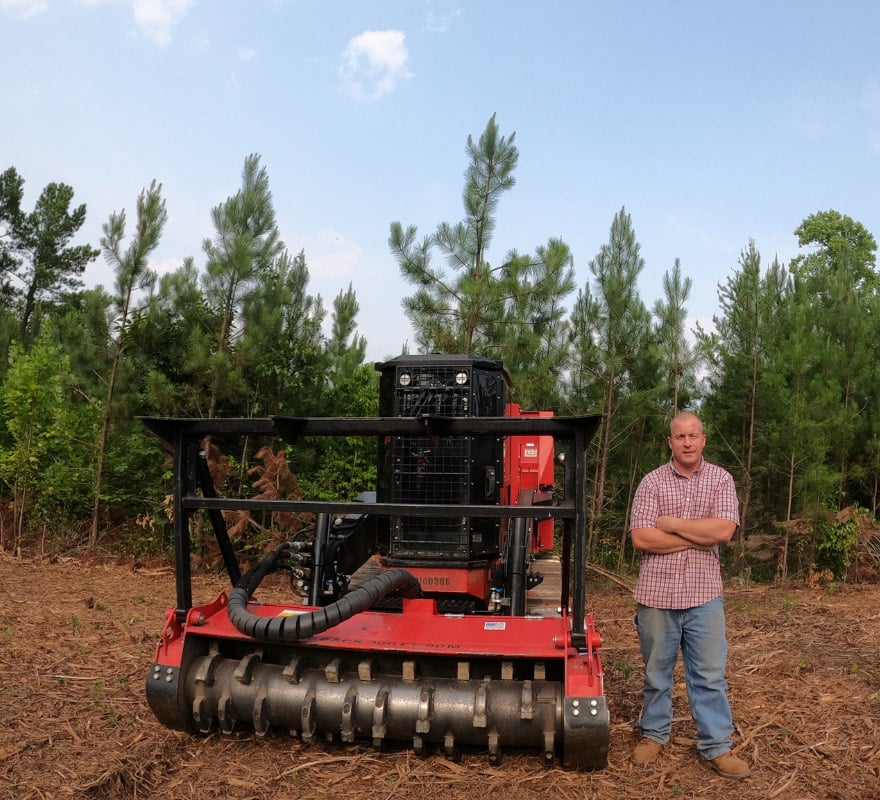 Supporting your growth every step of the way
Our development teams are only a phone call away, so you can focus on leading your organization without limits.

An award-winning firm. Loved by clients.
Based on 18,000+ client plans created