11 min read
A Guide To Creating the Perfect Pitch Deck
Brent Butler Sep 10, 2022 11:50:19 AM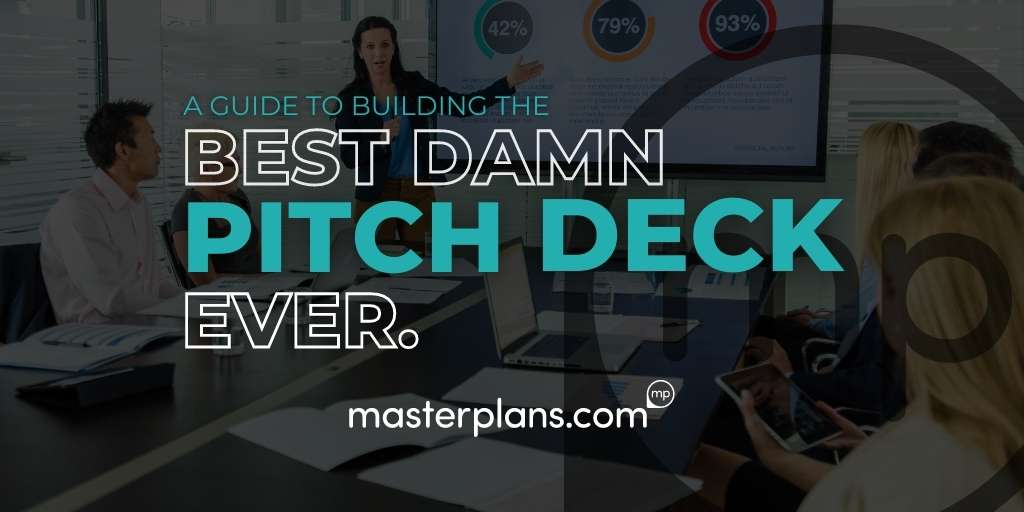 Masterplans has created thousands of pitch decks to help our clients obtain equity investors. Learn our secrets to the best pitch deck ever.
If you are an entrepreneur, and you have an interview with investors, whether that is an angel investor or a venture capital firm, kudos! Your foot is in the door. But now the pressure is really on. You've only got a short amount of time to impress.
To get the capital you require to launch your business, you need a top-notch pitch deck.
Remember that the business plan and the pitch deck are not the same thing. In fact, like the balance sheet and the profit & loss statement, the pitch deck and the business plan are meant to go TOGETHER. A business plan is a comprehensive, 40-to 60-page document that establishes everything a loan officer or potential investor needs to know about your company. A pitch deck, also called a slide deck or pitch presentation, is a lot shorter. It's a presentation that to entice the investor to take the time to read your business plan and learn more. Fail to impress and all that time and money you put into planning will be for naught.
I should also note that it is essential to not skip ahead and do the pitch deck before the business plan. I say this for a couple reasons. First, like I said above, if you do the pitch deck right, your potential investor is going to ask to see a plan. Not being able to pull a business plan from your briefcase right then and there comes off as unprepared.
Second, having the business plan first will make developing the pitch deck SO much easier. It is essentially source material; think of the pitch deck as pulling out the meatiest part of the business plan and displaying it in digestible chunks.
Now before I go further, I should also take the time to explain what you might expect at an investor pitch meeting. By now, most people have seen Shark Tank on tv, so they have a general idea what an investor presentation feels like. Typically, they will happen in a board room with a few members from the family office or the venture fund. Over the last couple years, and in particular during the pandemic, more and more pitch meetings are happening via video conference. A pitch presentation is usually scheduled for 30 minutes, and the investor will expect you to have prepared a 15-20 minute presentation that then leaves time for a question and answer period.
The thing to remember is that no matter the setting, the presentation is a combination of visual and oral storytelling, and you need to make sure you're practiced and that you know how the technology you're using works.
One thing I always tell our clients who are about to pitch their company is to remember that the investor is on that side of the table for a reason, and this is an awesome opportunity to learn from someone who has been through this before. Treat it like a job interview for your dream job, well, because it is precisely that. Be respectful, honest, and really listen to their feedback. Even if they choose not to provide you with funding, their input will help you refine your pitch deck and business plan for your next opportunity.
Before I lay out a slide-by-slide annotation of a pitch deck, let's go over a few #protips that will be good to keep in mind while you're working on your project.
Keep it brief. The first mistake we see founders make is trying to put too much on their slides. A rule of thumb we like to use is that a slide should contain no more than 20 words. Despite what many think, people are awful multi-taskers. They will either read your slide or listen to you, but never both. You don't need to tell them everything in the pitch deck; they will have the Q&A period to ask follow-up questions, and you also will leave them your full business plan to read later.
Tell your story. A good pitch is personal, authentic, and humble. It is about creating connection with the investors. So, take the time to pull together a solid script that goes with the slides (many refer to the presentation script as the "Speaker's Notes," which is what we'll call them going forward). A nice way to do that is to start by summarizing the content on the slide before expounding on that content further. In general, we aim for around 130-180 words per slide. Since the average person can speak around 130 words per minute, that length takes about a minute to 90 seconds. A typical pitch deck is 12-15 slides long, so there you go: 15-20 minutes in total.

Be professional.

The key to a pitch deck is communicating your vision. The way you format the deck should never get in the way of that — it's not art show. If you have the budget to hire a professional graphic designer, it is usually a good idea. If you want to save money and do the pitch deck yourself, my advice is to keep it very simple. Choose one primary color and one accent color. Pick one font, maybe 2, but no more than that. And use them consistently throughout. Photos are a great way to tell a story (worth a thousand words!) but if you do so, use royalty-free images. Unsplash

is a great resource for licensed, free-to-use photography.
At long last, we have made it through all the "fine print" and we can now move forward to looking at a working example. The presentation I selected to annotate in this post is one of the sample pitch decks on our website for a fictional medical spa. You can also check out our other pitch deck samples. One of the things you'll notice when you look at the other pitch deck samples we on the site is that the narrative arc unfolds similarly despite being very different businesses. The reason for this is simple: it works!
Slide #1: Cover
The first slide is your cover slide. It is often displayed while your audience assembles. It should set the tone for the rest of the presentation, and have your company name, logo (if you have one) and some kind of title for the presentation. Here we used "Investor Presentation" but you can also be specific about the investing round ("Series A Funding"). If you don't have a logo yet, that's ok. It is not necessary to rush a logo design just for the investor presentation; investors are well aware that you're in a development phase, and that part of the funding you'll be asking for will be used for things like branding.
Slide #2: Problem
Slide number two should be a statement or statistic that outlines the key changes or trends in the industry. It could be the adoption of mobile phones, changes in demographics, or even a societal trend. In our case, for the medical spa, the big change in the industry is that technological advances are allowing more cosmetic procedures to be done outside of a clinic (think Botox, microblading, etc., as opposed to cosmetic surgery).
Speaker's Notes: From a simple facial to Botox to a full facelift, people want to look better, younger, and healthier. With costs decreasing as technology improves and the general public having increased disposable income, the world of medical spas is accessible to more and more people. Medical spas blend the relaxing and pampered experience of a tranquil day spa with expert procedures and services typically only found at a physician's office.
Slide #3: Opportunity
Slide 3 is a good spot to pull out key statistics about the market opportunity. In our case, you can see that the medical spa marketplace is a $10 billion industry, with high customer retention and per-visit spend rate.
Speaker's Notes: More people than ever before are seeking out treatments from medical spas as an alternative to more invasive traditional treatments. Over the past decade, the medical esthetics industry has seen incredible growth, with an estimated 4,200 med spas now operating in the U.S. The "medical spas and non-invasive medical esthetics" industry is quickly approaching a value of $10 billion, and the overall market value for health and wellness in the United States is also on the rise: in 2015, it was valued at about $166.5 billion and is expected to reach a staggering $179 billion by 2020.
Slide #4: Urgency
While slide 4 can be treated as optional, it's a good idea to compel a sense of urgency for your venture. This can take several forms. It could be a slide about what happens without your business, or a slide comparing winners and losers in adapting to the problem you've previously outlined. In our case here, the reason to act now is because there is a market opportunity in the geographical reason that someone is going to capitalize upon the near term.
Speaker's Notes: In the last 6 months, over 5,300 Greenville residents have visited a day spa, which forms the Target Addressable Market. It is estimated that approximately 10% of day spa users would also like the services of a medical spa, implying a Serviceable Available Market of at least 500 customers. Yet as of now, there are no medical spas in Greenville or the surrounding area. Stated simply, Greenville needs a medical spa to meet current consumer demand, and if we don't act now, someone else will.
Slide #5: The Solution
If it's not obvious, your company is the solution. At this point in the pitch presentation, you are moving away from the market and trends and to discussing your company and how it will address the problem in the industry.
Speaker's Notes: Rosa Caroline will be both a medical spa and skincare and cosmetics manufacturer based in Greenville, South Carolina. Rosa Caroline will offer a wide variety of services, including medical-grade skin care and treatments, anti-aging solutions, hormone therapy, and general wellness and support. In addition to med spa services, the Company will develop medical-grade products to be used and sold within the medical spa and non-medical-grade products sold directly to consumers via in-store visits and through an ecommerce website.<
Slide #6: Features
On slide six, you should point out some primary features and/or benefits of your products or services. Often, we see this done over the course of a couple slides. If you have professional photography of your products (or screen shots) this is where you'd place them.
Speaker's Notes: The space will be tastefully designed with high ceilings, modern décor, clean lines, and elegant finishes to create a calm and luxurious ambiance. The concierge and reception area will include a retail component that offers Rosa Caroline signature medical-grade products such as creams, cleansers, serums, lotions, and toners. Rosa Caroline will employ in-house certified nurse practitioners, registered nurses, and medical estheticians who specialize in cutting-edge medical spa procedures. A medical director/chief clinical officer will oversee, train, and advise on all treatments, procedures, and services offered at Rosa Caroline.
Slide #7: Products and/or Services
Take a slide to dive a little deeper into the products and/or services your company will offer. If you know pricing for your different revenue streams, this is a great spot to add that information.
Speaker's Notes: Rosa Caroline will offer a full ranch of traditional day spa services including facials, waxing, and massage. What differentiates a med spa from a day spa, however, is the full range of specialty services that can only be provided by licensed practitioners. LED Light Bed treatments have been shown to reverse signs of aging and promote well-being. Simply taking a 20-minute power nap in a light bed activates the body's natural healing powers by stimulating cell turnover. Rosa Caroline's nurses and medical estheticians will administer pioneering therapies such as Botox, microneedling and microblading, air sculpting liposuction, plasma pen treatments, and PDO thread lifts. Rosa Caroline will also offer IV therapy and hormone therapy, which includes blood draws and doctor consultations.
Slide 8: Revenue Model

It's important to show your investors what your business model (a.k.a., revenue model) is. Are you selling to other businesses (B2B)? If so, what are the types of businesses will you target? Is a subscription product? Is it direct-to-consumer (D2C) via an ecommerce website?
Speaker's Notes: Rosa Caroline will promote ongoing well-being and customer retention by employing a membership model. Each membership level will include brow maintenance, discounts on products, and discounts on any other esthetic or wellness treatment. The premium skincare membership offers a choice of microneedling, IPL, or chemical peels on a once-per-month treatment. Memberships will save patients nearly 40% off one-time treatments, while ensuring Rosa Caroline maintains a continuous and loyal customer base.
Slide #9: Competitors
Your next slide should highlight existing alternatives to your company's product or services. Even if you don't have a direct competitor, there are likely indirect competitors from whom your potential customers currently buy. Importantly, you need to explain why your company is BETTER than the competition. What is your competitive advantage? Hint: you should probably have alluded to this already in your problem and opportunity slides!
Speaker's Notes: Rosa Caroline has carefully selected its locations to target its key demographic and tap into populations with a higher level of disposable income. By focusing on a high level of customer service, Rosa Caroline will ensure repeat business and drive referrals. In addition, a customer loyalty program will encourage clients to make Rosa Caroline their number one choice for medical spa treatments and services, and reward them when they do. Finally, specialty services and treatment programs will be uniquely tailored to each client. With an in-house staff that includes a medical director and nurse practitioner, Rosa Caroline will be able to administer higher-grade medical treatments than its competitors.
Slide #10 (Optional): Achievements to Date
The investor is going to want to know what you've done thus far to launch the company. While you can list "sweat equity" accomplishments, you shouldn't attach a dollar figure to it. It's expected that you've put time and energy into your venture before presenting for funding. You should explain any outside funding you've received to date, whether that is other investors, family loans, or personal investment. If you have any sales to date or early adopters, make sure to list that. Also list any strategic partnerships you've developed.
Speaker's Notes: To date, the owners have invested $150,000 and control 100% of the ownership share. The owner investment has been used for legal expenses, consultants, and initial marketing and branding. The company currently has just shy of $100,000 in the bank.
Slide #11: The Team

List your top team members with photographs on this slide. Typically, we try and limit to this to three key team members, and five at the most. You want to show you have assembled a team capable of your vision, but too much information will clutter the message. Be sure to clearly label what role each team member will fulfill for the business going forward. In your script, highlight a few sentences about each person, and tailor that to what is most relevant to what they bring to the team.
Speaker's Notes: Janelle Lewis is a strong leader, problem-solver, creative thinker, team-builder, and exceptional collaborator who is passionate about the health and wellness industry. She has worked as a Project Manager for Michelin America since 2015. As part of the Innovation team, she has managed a team of engineers, chemists, and product developers charged with developing clean and bio-sourced materials both in Greenville and overseas at PT Synthetic Rubber Indonesia (SRI) in Indonesia. Theresa Lewis, a licensed esthetician and massage therapist since 2014, actively embraces the power of touch for healing the mind, body, and spirit. Mrs. Lewis attended Greenville Technical College. She is proficient in laser hair removal, IPL, resurfacing treatments, microdermabrasion, chemical peels, body contouring treatments, lymphatic drainage, and oncology facials and massage. Dr. Gomez has been practicing medicine for over 20 years in Florida and South Carolina. He is a certified Reiki Master/Teacher.
Slide #12: The Ask
You have finally finished making your case why your business should be funded; now is the time to explain what you need and, crucially, for what it will be used. In early stage businesses, investors aren't interested in giving you money just for a share of your company; rather, they are giving you money for a specific use that will enable you to return on the investment in the future.
Speaker's Notes: These funds will be used for start-up expenses including marketing, supplies, professional fees, website development, utility and insurance deposits, lease deposit, and training, as well as startup assets including working capital, inventory, buildout, furniture and office equipment, signage, POS system, and security.
Slide #13: Financial Forecast
Solid financials are the key to great pitches, and since you already completed a business plan, you already have developed a full financial model. On this slide, you want to give an overview of that forecast. Perhaps you can point out number of customers, or your annual revenue. Maybe you want to do a chart or two. In any case, it should be a summary that is easy to digest and understand and shows the investor you've put thought into how the company will be profitable.
Speaker's Notes: The Company plans to have multiple locations, with its flagship location launching in historic downtown Greenville, South Carolina. The tentative plan is to build out a second and third location in historic Charleston, South Carolina, and the up-and-coming Fort Mill/Indian Land, South Carolina. A key metric for the company will be memberships, as these comprise the most-loyal brand ambassadors and recurring income. Rosa Caroline is targeting 375 members by the end of year one, and aiming to grow to over 1,100 members across the 3 locations in Year 3. Top-line revenue is forecast to be $1.6 million in Year 1 and growing to a Year 3 target of $4.8 million. The Company forecasts a 76.9% gross margin percentage and anticipates profit of 15% per location within 2 years of operations.
Slide #14: The End

On your last slide, be sure to list a contact person and a way to contact them via phone and email. The investor does not want a general email box or company phone. This should be your direct, personal line.
If you did a good job on your business plan, most of your slides will be reasonably simple. Just ensure that you're as precise as possible regarding your good or service, why it's different, and the size of your target customer, with recent stats from credible sources. Don't be ambiguous and don't assume you're going to cater to everyone. No one, I reiterate, nobody's market is everybody!
Some of the most successful and recognizable companies in the world, such as Facebook, Airbnb, LinkedIn , YouTube, and BuzzFeed, all started with stunning pitch decks. It does not guarantee success, of course, but it's an effective tool that will help investors take your company seriously.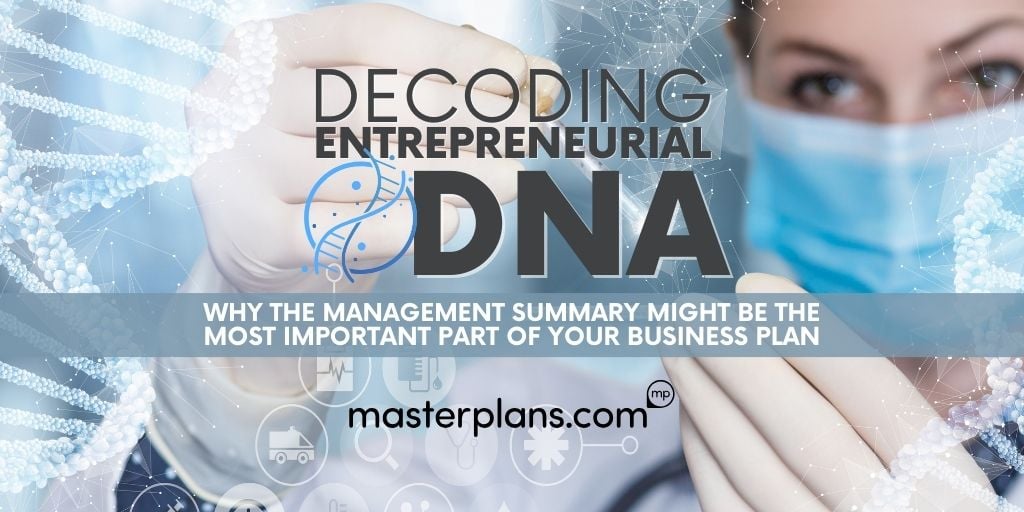 Entrepreneurs are often celebrated for their uncanny ability to understand others – their customers, the market, and the ever-evolving global...
Read More