Recent Project
H&M Care Inc.

Project Type:
Business Plan for Bank & SBA Loan
Industries:
Health Clinic, Pharmacy, Residential Treatment Center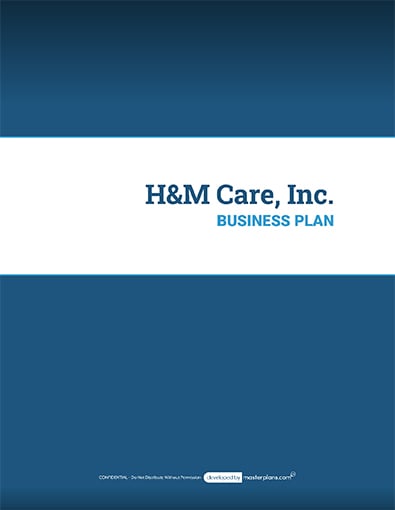 Masterplans collaborated with H&M Care, a prominent home healthcare provider in Philadelphia, to craft a bank business plan aimed at expanding the company's service offerings.
The primary objective was to shift from a focus solely on home healthcare to a diversified range of services including urgent care, pharmacy, independent senior living, and rehabilitation services. In partnership with WSFS Bank, a consultative financial approach was employed to secure the necessary financing and to align with H&M Care's broader vision of healthcare accessibility. A thorough examination of the local Medicaid market was conducted with a particular focus on in-home family caregivers, a segment that showed a 20% higher-than-average distribution in the service area. This information was vital for targeting a high-potential market segment.
Key Components of the Business Plan
Phased Expansion: The business plan incorporated a phased timeline that outlined the construction phase, followed by the sequential opening of the rehabilitation center and then the senior living space. This structured approach allowed for manageable growth and risk mitigation while maintaining a consistent cash flow to meet debt coverage.
Funding Strategy: The business plan divided the required funding into three distinct loan types to meet the specific lending requirements and to optimize capital structure. This strategic financial planning was crucial for the successful navigation of the complex funding package.
The business plan provides a roadmap for H&M Care's ambitious expansion, helping them secure $12 million in required funding while positioning the company as a comprehensive healthcare provider in the Philadelphia region.
Related Links: