Recent Project
CariGenetics

Project Type:
Business Plan for VC & Angel Investors, Strategic Business Plan
Industries:
Biotechnology, Genomics, Health Care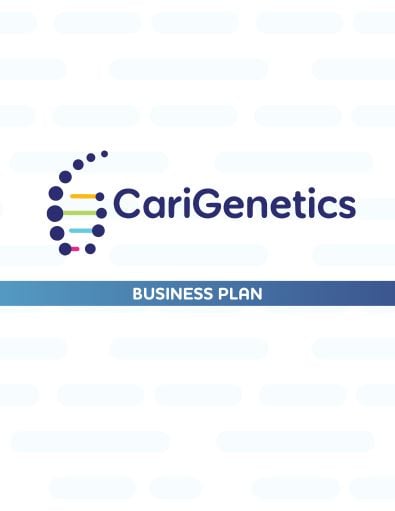 Masterplans worked with CariGenetics, an early-stage startup specializing in genomic research in the Caribbean population, to create a holistic business strategy and secure investor and grant funding.
The main challenge was dual-fold: secure initial and sustained funding while laying the groundwork for a sustainable biotech ecosystem in the Caribbean region. With this twofold goal in mind, the plan emphasized strategic revenue streams such as Sequencing as a Service (SEQaaS) and bioinformatics, data ownership models that empower individuals, and ethical frameworks that guide data usage.
Additionally, the strategy and implementation leveraged partnerships with educational and healthcare organizations for talent and data acquisition. The business plan's alignment with broader industry trends such as personalized medicine solidifies CariGenetics as a potential sector influencer.
Key Components of the Business Plan
Implementation Timeline: The business plan featured a detailed, two-year roadmap to meticulously implement the company's objectives. Each milestone was well-defined, providing stakeholders with a clear trajectory for the startup's evolution.
Mission-Driven Outcomes: Central to the business strategy were mission-driven goals such as reinvesting in the Caribbean's genomic capacity. This included a commitment to hire and train local talent, along with allocating profits toward advancing regional research. These steps aim to fulfill both business and social objectives, adding layers of value to the CariGenetics model.
Data Ownership Model: One of the standout features was a model allowing users ownership of their genomic data. This allows individuals to be compensated whenever whenever their data is utilized for research or other applications, making it not only an ethical choice but also a source of potential recurring revenue for users, and a clear competitive edge over other genomic companies.
These methodically formulated components of the business strategy seek to address the challenges inherent in establishing a sustainable biotech ecosystem in an underserved region. In doing so, they create a compelling narrative for potential investors and position CariGenetics as an entity with both commercial viability and ethical integrity.
Related Links: