Recent Project
South Gate Brewing Company

Project Type:
Business Plan for Bank & SBA Lending
Industries:
Brewery, Restaurant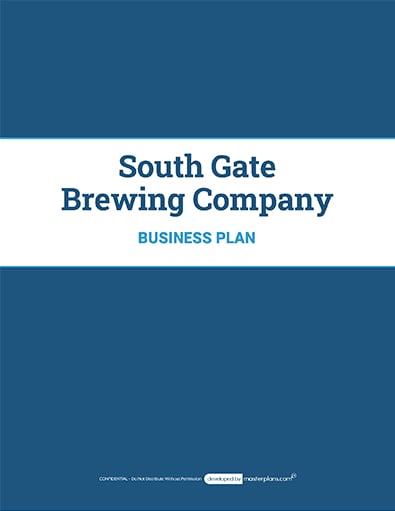 Masterplans teamed up with South Gate Brewing Company, a California-based brewery strategically located near Yosemite National Park's south gate, to design a business plan focused on lending.
The business plan's primary objective was to assist South Gate Brewing Company in expanding to a facility that could produce up to 10,400 barrels annually and feature an adjacent taproom.
Focusing on the tasting room's panoramic views of the Sierra Nevada Mountains, the strategy sought to elevate the customer experience and draw a diversified clientele.
The central challenge was to scale the brewery's operations and market reach while leveraging its decade-long history in the Oakhurst community. Thus, the business plan emphasized targeting both the local community and Yosemite tourists, aiming to capture the lucrative market of visitors looking for a localized experience.
Key Components of the Business Plan
Market Service Area Expansion: A prospective plan to extend the brewery's distribution area, possibly reaching as far as Los Angeles, was included.
Digital Marketing: Development of an e-commerce platform was outlined to sell both the brewery's products and branded merchandise to a more extensive geographic area.
Employee Retention: An integral part of the plan included offering employee benefits aimed at boosting morale and ensuring long-term retention of staff.
Through this multi-faceted business plan, South Gate Brewing Company broadened its local presence and established itself as a compelling destination for tourists visiting the Yosemite region. The strategy set the brewery on a path to becoming a regional powerhouse with diversified revenue streams and a strong, sustainable operation.
Related Links: